Portland, OR Hydro Jetting
Clearing Blocked Sewer Lines in Portland Metro & Surrounding Areas
Do you have multiple slow drains or frequent clogs? You could have a blockage in your main sewer line. Sewer Renewal Specialists uses the most advanced equipment and effective methods for clearing your main sewer line. We offer hydro jetting in Portland, OR, Portland Metro, and surrounding areas to completely clear out and restore the function of your main sewer pipe.
Contact Sewer Renewal Specialists at (971) 803-5240 to schedule hydro jetting service.
What is Hydro Jetting?
Hydro jetting is an efficient way to clear out clogged pipes. This method utilizes high-pressure water to clean sewer pipes. It dislodges all debris that has built up over time, such as tree roots, grass, sludge, and other materials. Hydro jetting is also an environmentally friendly solution since it does not utilize any chemicals during its process.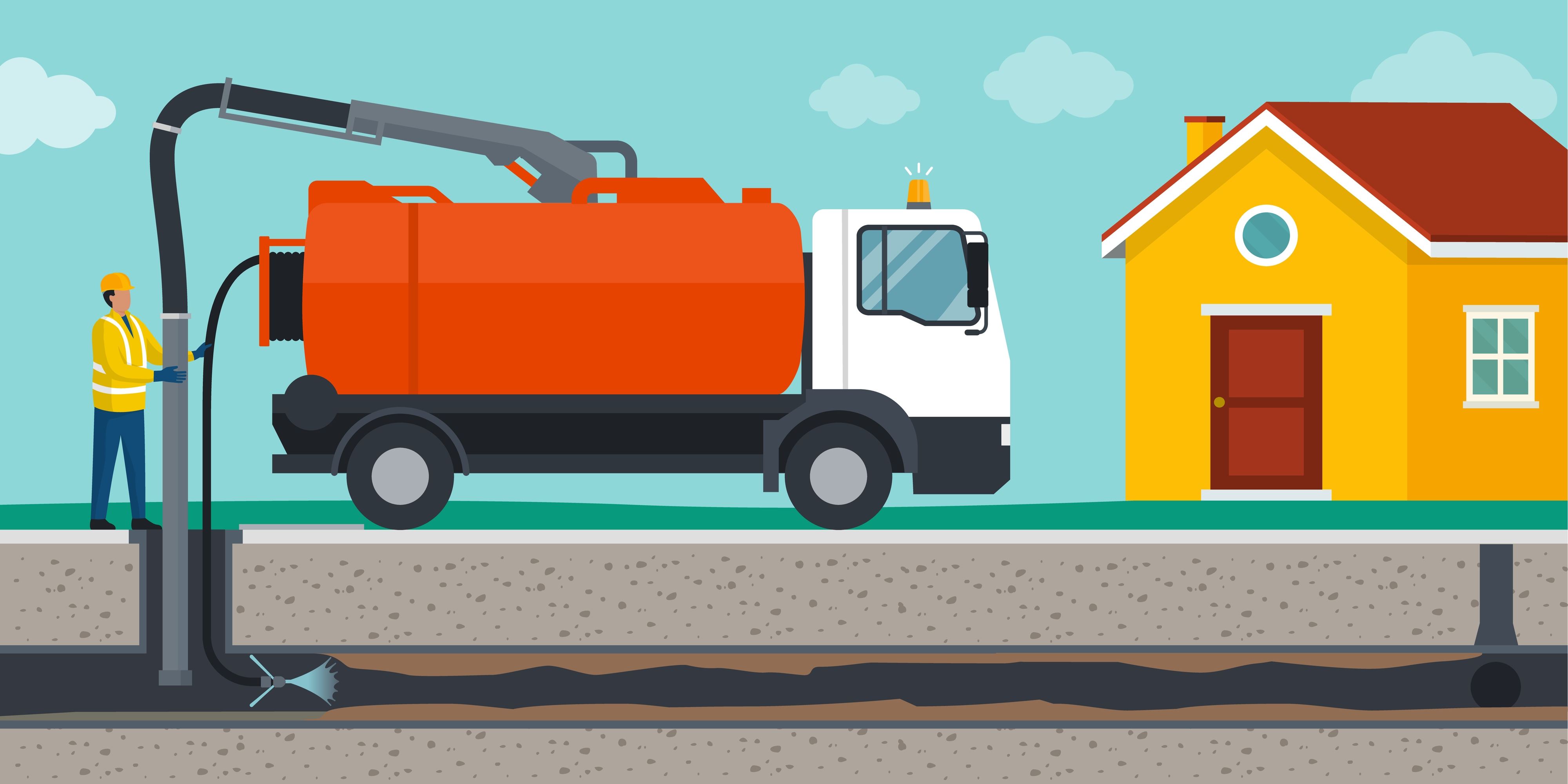 When Hydro Jetting Is Necessary
The drains in homes and commercial properties empty into the main sewer line, which carries the wastewater to the municipal sewer system. The drain system is under constant usage, day after day and year after year. Over time, debris can buildup and cause clogs anywhere in the system, including the main sewer line.
Hydro jetting is often recommended for situations such as:
A clogged or backed up sewer line
Tree roots growing into the line
Oil and grease buildup in drain pipes
Flushing away grease and other debris
Completely cleaning out the inside of the pipe to restore the function
Eliminating years of buildup from the pipe
The types of clogs that form in sewer lines are often caused by the same kinds of debris that cause clogs in your drains. Common causes of sewer line clogs include everything from tree roots and solid objects dropped down drains to soft clogs, such as grease or oil building up inside the pipe. Hydro jetting is effective for all types of clogs.
Hydro Jetting or Snaking?
Unlike snaking which uses a corkscrew motion to clean out clogs, hydro jetting blasts high pressured water through a hose at a powerful rate of up to 4,000 PSI to break through clogs and flush them away. This allows for deeper cleaning of stubborn dirt and grime buildup that can cause blockages. Hydro jetting can reach further depths than manual snaking, allowing it to access blocked pipes and clear them more thoroughly.
You probably require hydro jetting if:
The clog is deep within your plumbing system OR

Clogs keep coming back after snaking
Snaking will often make a hole through a clog, which can just get plugged again. Hydro jetting will blast away any residue for a fresh start.
The Hydro Jetting Process
Hydro jetting technology uses high pressure water jets to flush away debris and clear clogs from drainpipes and sewer lines. While methods such as snaking and sewer rodding can pull out a clog, these methods are not effective for completely removing debris. Often, the clog is solved in the short term but comes back again. Since hydro jetting completely clears out the pipe, it provides a more lasting solution.
A flexible, high pressure hose with specialized spray nozzles are used to direct and control the flow of water. The nozzle is fed through the pipe and the high pressure water jets flush the debris from the walls of the pipe until the clog is cleared and the pipe is cleaned out. A sewer inspection can be used to locate the exact spot where the line is clogged.
This method is effective and safe for your pipes, as long as the pipe is in good condition. Pipes that are badly corroded and falling apart may not be strong enough to withstand the strong water pressure. Your sewer specialist will inspect the pipe to ensure that hydro jetting in Portland, OR is right for your situation.
Call for Same Day Service
A blockage or backed up sewer line can leave your drains unusable or you could have sewage backing up into the drains. These are urgent situations, and you can count on our sewer specialists to show up fast and get the line cleared. We offer same day appointments for hydro jetting in Portland, OR to get your home back to normal as quickly as possible. Be sure to ask about our special for $50 off your hydro jetting service.
If you think your property may benefit from hydro jetting, please call (971) 803-5240 for more information and an appointment.
"My wife and I were very happy with our experience with Sewer Renewal Specialists."

Brad S.